Cirriculum Vitae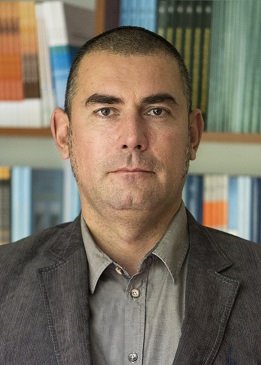 Personal details
Year of birth: 1975
Place of birth: Gdynia

ORCiD: 0000-0003-0245-3946
Publons.com: 1324552
Scopus ID: 55968268400
Thomson Reuters Researcher ID: G-6422-2016
Academic experience
2019 - present - Maritime University of Szczecin Press - Director, Editor-in-Chief
2017- present - Maritime University of Szczecin - Associate Professor
2014 - present - Scientific Journals of The Maritime University of Szczecin - Editor-in-Chief
2012 - 2015 - Maritime College, Szczecin - Lecturer
2007 - 2017 - Maritime University of Szczecin - Assistant Professor (adiunkt)
2013 - Volkswagen Automotive Innovative Lab / Stanford University - Research Asistant
2005 - 2007 - Maritime University of Szczecin - Teaching Assistant (asystent)
Business experience
2013 - 2014 - L&E - Centre of Education and Development, Szczecin - Owner, Managing Director
2010 - 2011 - Pegazus Sp. z o.o. w likwidacji [Ltd. in liquidation] - Liquidator
2008 - 2010 - Pegazus Sp. z o.o. [Ltd.] - Owner, Management Member
Industrial experience
2008 - M/S Cap Egmont / Belgica - ex Cap Norte - Hammonia
2007 - M/S Lircay - Peter Doehle
2006 - M/S Cap Norte - Hammonia
2005 - M/S Norasia Makalu - Peter Doehle
2004 - M/S APL Portugal - Peter Doehle
2004 - SRV Polar Search - Rieber Shipping A/S
2001-2003 - MSV Seaway Kestrel - Stolt Offshore A/S
2000 M/S Lake George - Bay Ocean Management
1997 M/S Ziemia Olsztyńska - Polish Steamship Company
1996 Docker Port, Szczecin - sztauer/ trymer
Volunteer experience
2018 - present - mentor and judge of the MIT Enterprise Forum CEE Startup Competition
2017 - Co-organiser of the Szczecin workshops (CHALLENGE your DESIGN THINKING) during the III Design Thinking Week
2015 - Co-organiser of the Szczecin workshops (CHALLENGE your DESIGN THINKING) during the II Design Thinking Week
2014 - Co-organiser of the Szczecin workshops (CHALLENGE your DESIGN THINKING) during the I Design Thinking Week
2013 - 2017 - Scientific Supervisor of the Scientific Student Innovator Group "Ordo ex Chao" at the Maritime University of Szczecin
Education
2016 - D.Sc. (postdoctoral degree / higher doctorate / habilitation)
in Technical Sciences at Air Force Institute of Technology
(Instytut Techniczny Wojsk Lotniczych)

2014 - Certified Reliability Professional
Reliasoft Corp., Tucson 24.03.2014.

2013 - Exchange Visitor at Stanford University
Stanford Center of Professional Development
"Top 500 Innovators Science - Management –- Commercialization "Programme

2011-2012 - Postgraduate study at the University of Szczecin, Poland
Faculty of Manegement and Economics of Services
Area: Research project management and commercialization of research results.
(The postgraduate studies for employees of scientific institutions and entities
dedicated to science)

2007 - PhD in Technical Sciences at Maritime University of Szczecin, Poland
Faculty of Marine Engineering (Akademia Morska w Szczecinie,
Wydział Mechaniczny)

Applications of specific analytical algorithms
for the estimation of offshore vessel
power plant systems unavailability (in Polish)

2000 - 2006 PhD study at Technical University of Szczecin, Poland
Faculty of Mechanical Engineering
(Politechnika Szczecińska, Wydział Mechaniczny)
Field: Operation and Engine Construction
Part time study

1999 Master of Science in Marine Engineering

1994-1999 Master's study at Maritime University of Szczecin, Poland
Faculty of Marine Engineering
(Wyższa Szkoła Morska w Szczecinie, Wydział Mechaniczny)
Field: Mechanics and Engine Construction
Specialization: Marine Propulsion Plant Operation
Seafarer courses and licences
2008 Second Engineer Officer Certificate
2004 Certificate of Marine Engineer Officer in Charge of Watch (750 kW and more)
2004 Personal Survival Course - last extension
2004 Personal Safety and Social Responsibility Course - last extension
2002 Offshore lifting operations (Stolt Offshore In-house training)
2001 Certificate of Marine Engineer Officer in Charge of Watch (750 kW and more)
2001 Medical First Aid Course
2000 Training in Survival Crafts and Rescue Boats
2000 Certificate of Marine Engineer Officer Class IV-th
2000 Training in Advanced Fire Fighting
1999 Training In Oil Tanker Familiarization
1999 Training in Liquefied Gas Tanker Familiarization
1999 Training in Chemical Tanker Familiarization
1998 Elementary First Aid Course
1997 Certificate of Motorman
1997 Training in Industrial Safety for Engine Rooms Workers (BHP)
1994 Basic Fire Fighting Course
Trainings, certificates and exams
Systems theory and engineering
2019 Architecture of Complex Systems, Massachusetts Institute of Technology, MIT xPRO
2019 Models in Engineering, Massachusetts Institute of Technology, MIT xPRO
2019 Model-Based Systems Engineering: Documentation and Analysis, Massachusetts Institute of Technology, MIT xPRO
2019 Quantitative Methods in Systems Engineering, Massachusetts Institute of Technology, MIT xPRO
2019 Architecture and Systems Engineering : Models and Methods to Manage Complex Systems, Massachusetts Institute of Technology, MIT xPRO
RAMS
2013 Advanced System Reliability/Maintainability Analysis, Reliasoft Corp. (RS 522)
2013 Foundations of Effective FMEAs, Reliasoft Corp. (RS 470)
2013 Reliability and Life Data Analysis, Reliasoft Corp. (RS 401)
2013 Introduction to Accelerated Life Testing Analysis, Reliasoft Corp. (RS 402)
2013 Introduction to System Reliability/Maintainability Analysis, Reliasoft Corp. (RS 403)
2013 Master the Subject, Master the Tools - Reliability Foundations Series, Reliasoft Corp. (MSMT)
Engineering
2018 Electrician qualification certificate, class "D" (supervision class) up to 1 kV and over 1 kV
2018 Electrician qualification certificate, class "E" (exploitation class) up to 1 kV and over 1 kV (voltage permit range for measurements –no limits)
2017 Wind Energy Course for Engineers. Organisers: Energy and Climate Academy (ECA), CIAM Sp. z o.o.
2016 Wind Energy Course for Generalists. Organisers: Energy and Climate Academy (ECA), CIAM Sp. z o.o.
2013 Industrial safety, work at height, qualifications in exploitation and supervision
up to 1 kV and over 1 kV
2013 Electrician qualification certificate, class "D" (supervision class)
up to 1 kV and over 1 kV
2013 Electrician qualification certificate, class "E" (exploitation class)
up to 1 kV and over 1 kV (voltage permit range for measurements –up to 30 kV)
2008 Autodesk Certified Course - AutoCAD - 2D Modelling (Cert. No. 2423691)

Innovation & inventics
TRIZ

2017 MATRIZ Level 3 Course
2017 Certyfikat TRIZ User / MA TRIZ Level 2
2017 MATRIZ Level 2 Course
2016 Certyfikat TRIZ Practitioner / MA TRIZ Level 1
2016 Seminarium certyfikacyjne MA TRIZ Level 1
2015 Warsztaty podczas konferencji TRIZ Kick-Off Meeting
2015 Wykorzystanie narzędzi TRIZ w tworzeniu innowacyjnych rozwiązań, CN Kopernik, Warszawa, organizatorzy: UP RP i Gen3 Partners, 24.06.2015

Design Thinking
2016 Design KIT: Facilitator's guide, organizers: +ACUMEN & IDEO.org, 03.11.2016
2015 Design Kit: Prototyping, 6 week online NovoEd course, organizers: +ACUMEN & IDEO.org, 02.12.2015
2015 Design Kit: The Course for Human-Centered Design, 7-tygodniowy kurs on-line na platformie NovoEd, organizatorzy: +ACUMEN & IDEO.org, 04.05.2015

2016 Innovation at Work. Ideation Workshop, Stanford SCPD, kurs online
2013 Design Thinking Action Lab, 6-tygodniowy kurs on-line na platformie NovoEd, organizator: Hasso Plattner Institute of Design (d.school) at Stanford University, 20.09.2013

2017 DT Camp, Wrocław, organizers: Skanska, Stowarzyszenie Top 500 Innovators, 24-25.02.2017
2015 DT Camp, Gdańsk, Business Link, organizers: Stowarzyszenie Top 500 Innovators, Logisfera Nova, 10-11.10.2015
L-Chybowski-DT-Poznan.jpg

Innovation
2015 Seminar on innovation by prof. Stefana Thomke i prof. Piotra Płoszajski. MNiSW, Warszawa, 29.01.2015

Research, project management, IPR and commercialization
2014 Two month (90 hour) course on business modells, law in commercialization, market technology analysis, valuation of innovative technologies, creating technological presentation, investor's speach. INVESTIN oraz Fundacja Zaawansowanych Technologii.
2013 Research for Country's Economy - effective management of research and commercialization of research results. Site visits at Laurea University of Applied Sciences in Espoo, Haaga-Helia University of Applied Sciences in Helsinki, Aalto University in Espoo, Technopolis in Helsinki
2013 Public Relations in the Science, (RCITT, ZUT, Szczecin)
2013 Management and funding schemes of large-scale research projects
2013 Practical aspects of commercialization and functioning of spin off
2012 Management of Projects with Intellectual Property Commercialization - Case Study
2011 R&D course: Intellectual Property Protection in Poland, EU and USA
2011 R&D course: Execution and Accounting of Research Projects (incl. from EU)
2011 "Antyplagiat" antiplagiarism system operation course

Teaching technics
2019 IMO 6.10 Course - Train the simulator Trainer and Assessor
2015 Storytelling for Change, 6-week online NovoEd course, organizers: +ACUMEN, ARIEL Group, 08.10.2015
2008 Training Course for Instructors (STCW 78/95 and IMO 6.09)
2006 Advanced Instructor Training Course on Engine Room Simulator MC90-IV (Kongsberg)

Scientific writing
2015 Writing in the Sciences (with Distinction), Stanford University, 10.11.2015
2015 Peer Rewiew Academy. Springer on-line course. academy.springer.com
2015 Open Access Academy. Springer on-line course. academy.springer.com
2015 How do Editors look at your paper? Elsevier Publishing Campus
2015 How to review a manuscript. Elsevier Publishing Campus

Other
2008 Course on German Shipping Law
Certificate of proof of sufficient competence in German shipping legislation - 95%
2001 English language course (2nd stage) NCK DLC (Cert. No. 186/11/2001)
Military service
1995-1996 Military Study of Maritime University of Szczecin.
Specialization: electro-mechanical. Officer examination passed (Polish Navy)
Military service completed.
Hobbies
I am interested in technological novelties, theory of science, taekwondo, philosophy, physics, mathematics, psychology, ancient history, history of religion and cosmology. I collect rare singles and live records of Polish rock bands. I am very keen on the history of my family and I trace my roots. I like watching good movies, especially psychological thrillers and Sci-Fi.